The new trend in shoes is dirty sneakers
White sneakers have been a closet staple for years. They transgress seasonal boundaries, can be worn casually or more dressed up, and offer the comfort of, well sneakers, while still looking stylish.
The debate on whether they should be Mr. Clean bright white all the time or scuffed up and worn in is pretty heavily argued. It may seem more financially responsible to opt for the worn look, as this would imply getting more wear out of the shoes, but handfuls of celebrities and influencers are opting to buy high-end sneakers with the pre-worn look, with a steep price tag for something that literally looks dirty.
Golden Goose sneakers have become one of the most popular casual shoes among A-listers and are the perfect example of extreme wealth—having enough money to buy sneakers that appear as if they have already been worn for the "cool factor" instead of buying a pair of Adidas and creating scuff marks and wear-marks on your own. The most popular model, the Superstar, starts at $445 and is one of their less-expensive dirty sneakers.
More intricate pairs and hightops land in the $650 range and select styles creep as high as $1,770. For dirty-looking sneakers. Important to note: the shoes aren't actually pre-worn, so there isn't even the benefit of having them physically broken in to prevent blisters and fit more comfortable—they just look as if they have been worn on multiple trips to Disney World.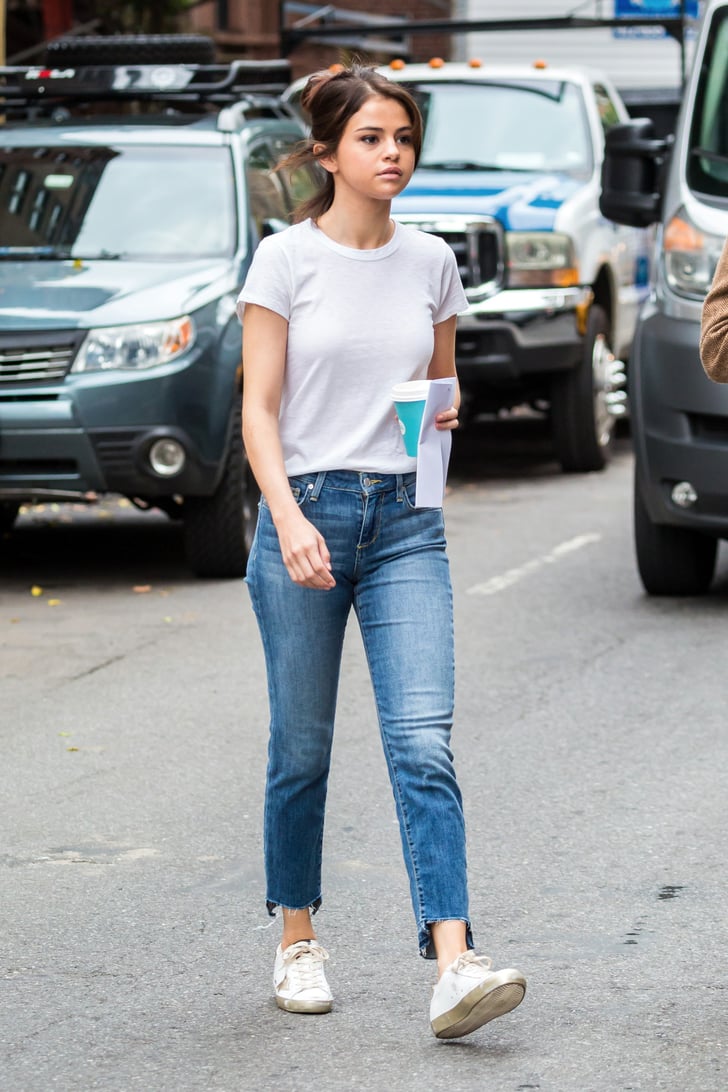 If you're on the side of the fence that is pro dirty white sneakers, there may be a cheaper path to achieving the style, but none that will give you the same status as wearing the infamous GG sneaks. I can only imagine what my GranDpa would say about these – it opens up a whole new world of ripped jeans-style jokes. "You paid for dirty looking sneakers?"