The infamous chunky shoes from the 90s are coming to Urban Outfitters
From low-heeled backless strappy heels to the resurgence of slides, throwback shoes stretch far outside the realms of the typical white sneaker. The stylistic subgenre of grungy shoe choices truly takes the cake though, bringing back Doc Martens, combat boots, platforms, and knee-highs.
Taking a queue from the growing-in-popularity trend, Steve Madden has collaborated with Urban Outfitters to bring back one 90's grunge shoe trend we hadn't yet seen the revival of. But for the perfection offered by the Madden UO collab, it was well worth the wait.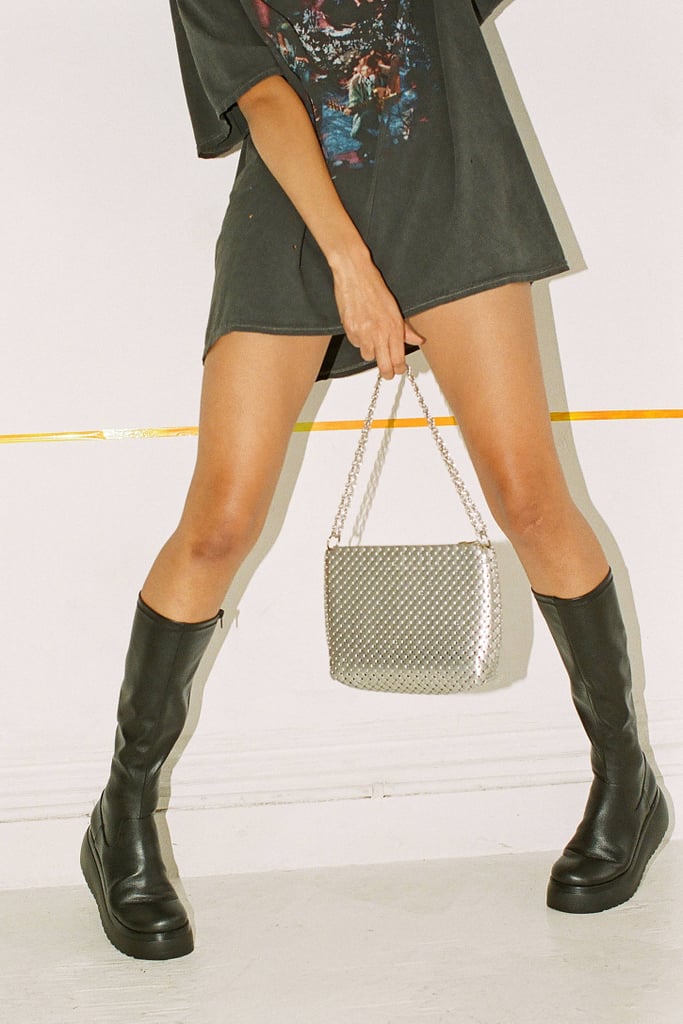 Made big by punk-pop stars and Baby Spice from the spice girls, Brittney Spears, and handfuls of others, the knee-high platform boot is quintessentially 90's. Worn with fishnet tights and plaid mini-skirts, or white tank tops and denim shorts, these shoes were a closet staple for every fashionista towards the turn of the century.
Steve Madden's new take on them, dubbed the Duggie Platform Knee-High Boot, features a thick sole (like three inches thick!), inside zipper, knee-high height, and rounded toe. Wear them with an oversized band tee and hiker shorts, a silky midi dress or with a sweater dress to easily bring a bit of edge to any outfit.
The updated take on the nostalgic vibe gives them just enough of a vintage feel to make them a special piece in your closet. Is it too late for last-minute Christmas gifts, because everyone needs to add these to their list!