Lingerie isn't just for the bedroom anymore
Business Casual has really taken a more casual approach as of late… and office workers alike rejoice. As fewer and fewer companies require full suits for the office, workers everywhere have been able to mix their business staples into their everyday wear; blazers and jeans, dresses and sneakers, and slacks with camis for M-F.
Simultaneously, this opened the door for businesswear to mix into weekend-wear as well, following a very Kardashian-esque look with bodycon dresses and oversized jackets, and blazers with distressed jeans or biker shorts.
The newest installment in mixing M-F with S-S pieces comes straight out of Fashion Month. First seen on Emily Ratajkowski in New York, this new look involves nixing a shirt altogether and bringing an entirely new meaning to "office casual" with a micro-top.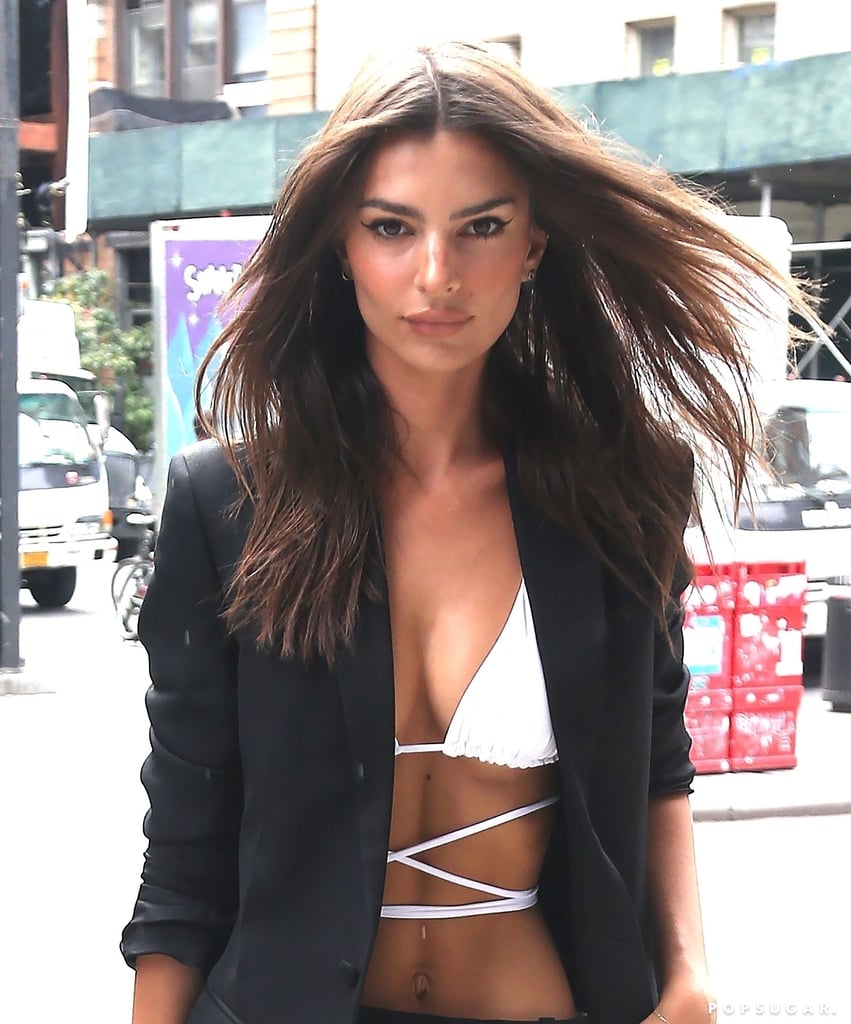 Em Rat made the look with a strappy white bikini top layered effortlessly under a duster-length suit jacket. The look offers the perfect solution to the transitional season—when we're all dying to break out our new fall pieces, but still suffering from the mid-season heat.
While it may not work in everyone's line of work (and by 'everyone' I mean literally anyone in an office setting, you should *not* take the risk of wearing a bikini top to work) it's a fun girl's night out or weekend look.
Gigi Hadid was spotted later into Fashion Month sporting a similar take on the look. After leaving the Burberry show in London, she was eye-catching at an afterparty in a black suit with a sheer black bra in lieu of her top. Each of the supermodels left their layered tops open, fully revealing their undergarments (or does it make them outerwear?)