Moschino holds their latest runway show on the subway
Ah, the New York subway. While many may argue that things like Times Square or the Eiffel Tower are the defining aspects of the Big Apple, I'd argue that true fans and residents of the city would tell you it's the MTA. From performers to arrests, rats bigger than you've ever seen, to the perfect place to admire the incredible differences of people… the NYC subway is really the heart of the city.
It may get dissed on the daily, but believe it or not, it has left everlasting inspiration. There's some sort of simplistic day-to-day romance it holds, and Jeremy Scott embraced this feeling for his most recent fashion show.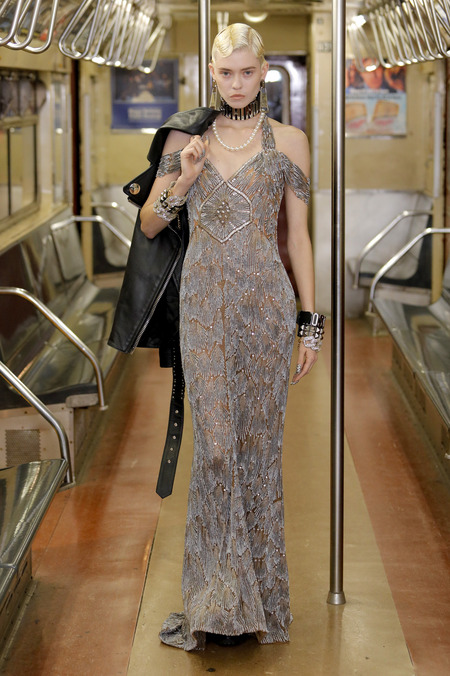 Creative director for fashion house Moschino, Scott used the subway for the location of his pre-fall 2020 fashion show. Embracing every look seen in NYC, from a hip-hop infused street style to an office-ready workwear look, Scott's subway car was the most fashionable place in the city.
Some extravagant pieces, like massively oversized belt bags, hats, and puffer jackets seemed to play off of the larger-than-life vibe of the city, offering endless possibilities. The finale of the show was inspired by real events—Scott once saw performers on the subway in his designs, so he recruited a performance group to make that scene come back to life for attendees.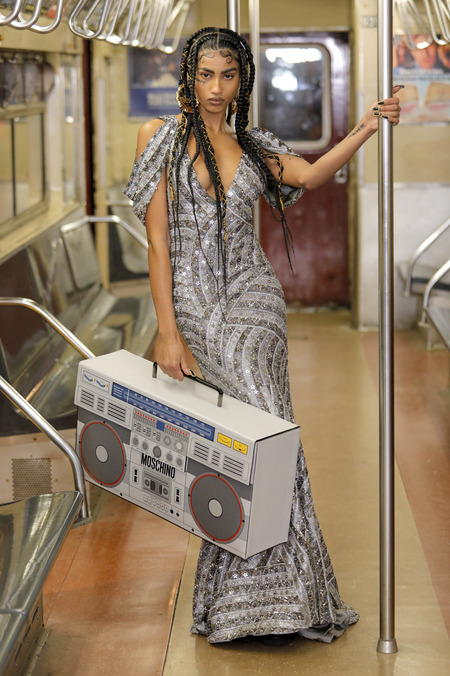 Combining his love for Brooklyn with high-fashion, the collection is almost as quintessentially NYC as the subway itself.