… And last year, and next year, and probably the year after that, too
With the internet and social media changing fashion and trends on a daily basis, it is hard for pieces to remain relevant for extended periods of time. Especially is true for accessories—their entire point of existence is to elevate the look of an already-established outfit and their lifetime is often limited to one season.
One such accessory has defied all the rules and broken all the molds for accessory relevance and fandom — the Gucci belt. Seen on just about every single A-list celebrity, and worn by influencers, corporate workers, moms on the go, and even 20-something's, the Gucci belt transcends time, style, and trends and has created a style culture all on its own.
The concept is simple—the finest leather money can buy cut into a thick strap and embossed with a double G dusted gold metal logo. It seems pretty standard for a belt, right? Wrong.
Something about the perfect coloring of the pendant and the belts' ability to match every single clothing item ever places it in the Fashion Hall of Fame. Seen with vintage jeans and band tees, trousers and blazers, over the waist of dresses, and secured on top of skirts, the Gucci belt can be the classiest or edgiest accessory in your wardrobe depending on how it's worn. Chameleon style, it takes on the tone of the rest of the outfit, hence why it has become so popular.
And with such popularity and quality comes great, great price. The standard black or brown leather strap and buckle retails at $460. But its utility might just justify the high price. And when it's worn by the likes Jennifer Anniston and Kendall Jenner we can sort of understand that price tag.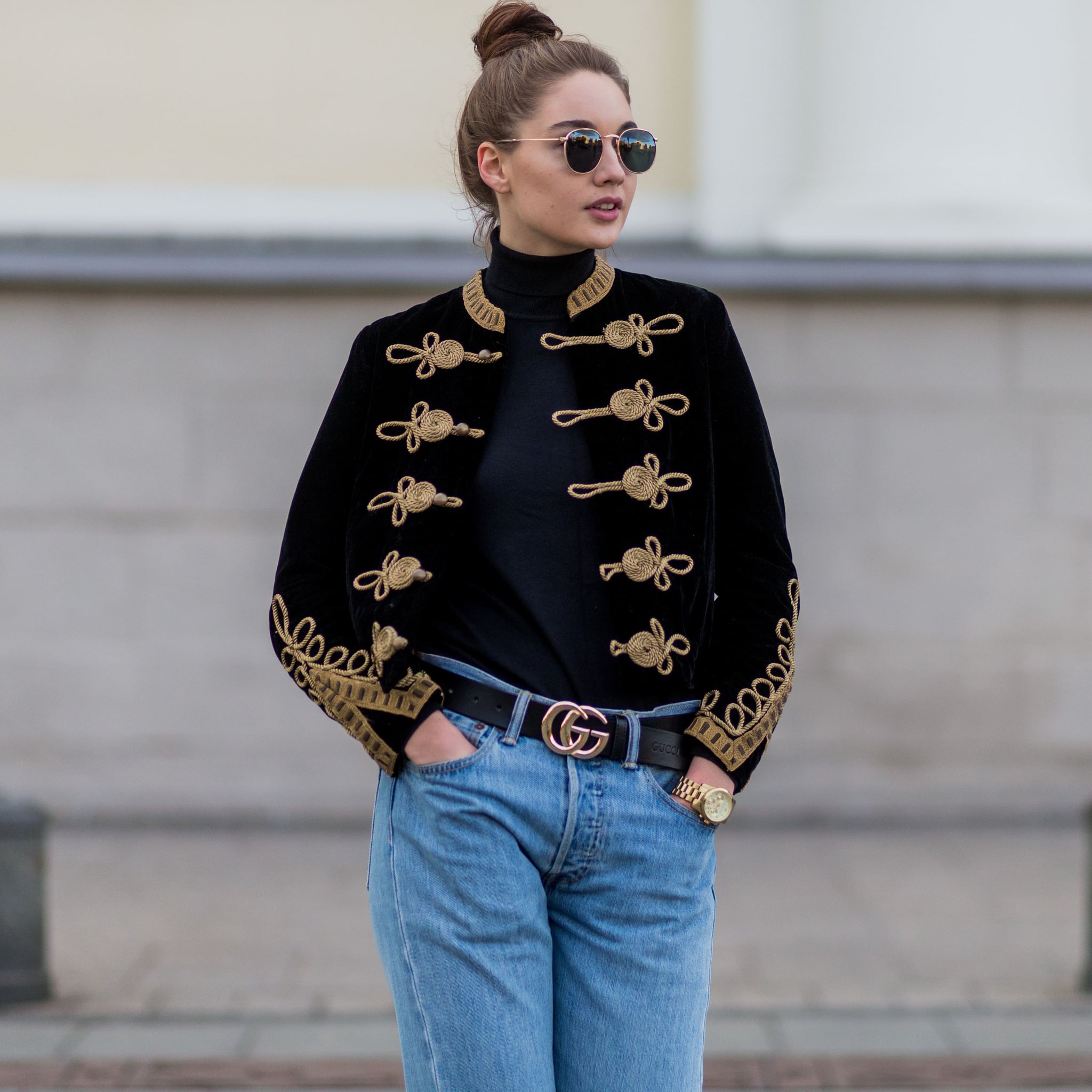 Whether your dressing up for a polo match in north Hampton or walking around downtown LA in sneakers and Levi's, the Gucci belt is the best add-on accessory money can buy, with the promise that it will remain stylish for years to come.