League of Legend team up with Louis Vuitton collab line
Serving what may at first glance seem like an unsuspecting audience, ultra-luxurious fashion house Louis Vuitton has teamed up with the video game League of Legends to create a branded capsule collection. And while this may seem a bit niche, this isn't the first time the two brands have joined forces.
Gamer and fashion lovers have seen the partnership not just once before, but twice. LV was at the LoL championship this past fall, and LoL players can purchase LV inspired outfits for their online characters.
So to a follower, the collaboration likely didn't come as much of a shock. But even if you aren't a League of Legends game player (or if you're like me and have no idea what the game is) you can still join in on the fun thanks to the absolute genius that is this collection.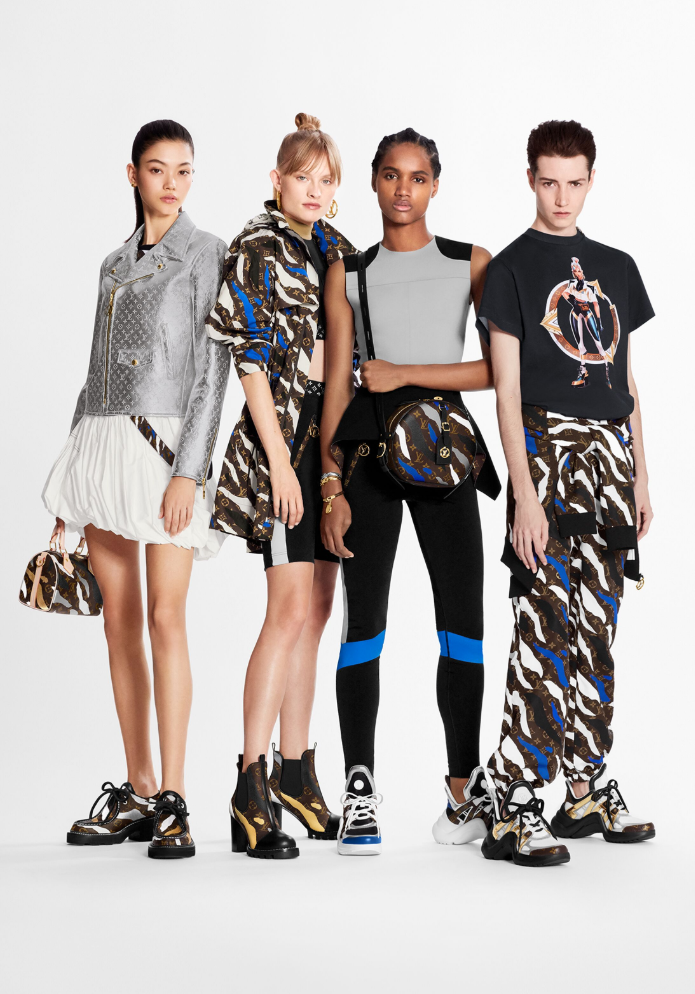 The pieces are amazing! I don't even care that I don't get the references, I still want the entire collection!
So for someone that does get the references, this collection drop has to be like Christmas or your birthday celebrated by Oprah! The capsule collection features 40 different pieces—from handbags to sneakers, to graphic tees and parkas—and comes at a pretty hefty price tag.
A specially made biker jacket retails at $5,650 and most of the items fall between one and two grand. The LVxLoL collection is available for pre-order now through Louis Vuitton.