Celebrating Chanel's Parisian Lineage
Recently-appointed head designer of Chanel, Virginie Viard, had yeat another gleamingly successful Chanel show this past week. Making it the fourth on her resume, the Metiers d'Art 2019/2020 show, or "Master of Art" in Paris was an elegant affair in a very different way than Chanel shows were under the previous director, Karl Lagerfeld. Under Viard's new direction, Chanel is reaching a slightly younger crowd and emphasizing feminity and movement as opposed to the structural tailored look of her predecessor.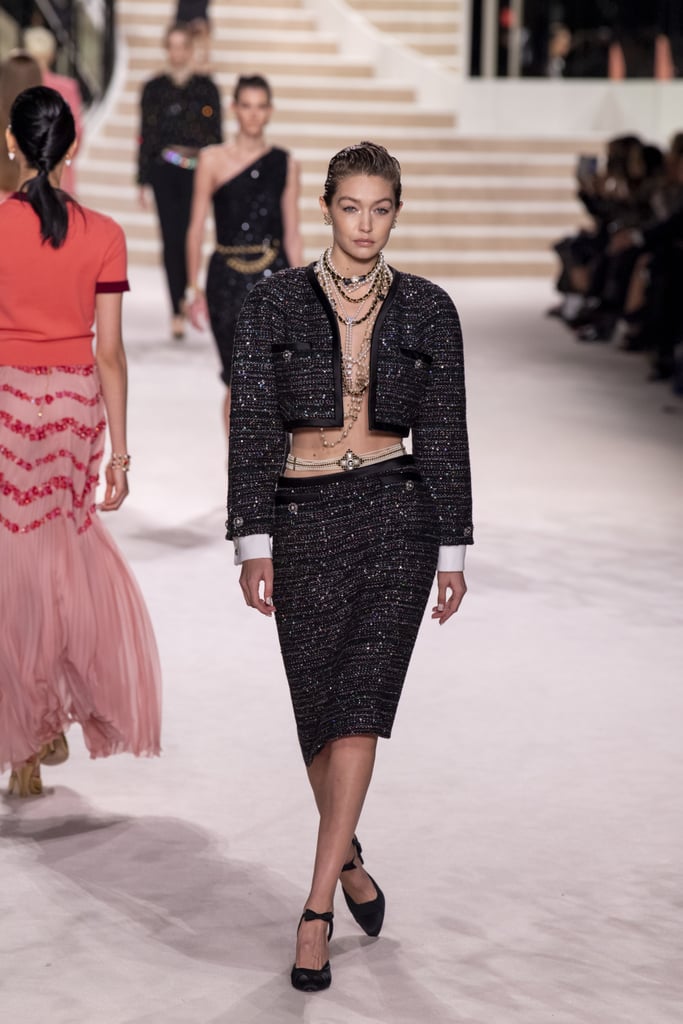 Familiar faces such as Gigi Hadid (one of Lagerfeld's muses who seems to be carrying over just fine into the new Chanel dynasty) and Kaia Gerber along with fresh faces and rising models graced the runway in silky coordinated sets and dresses, light and flowing skirts, and even a couple tie-dye numbers. The new look, capitalizing off of feminine details, feathers, subtle sequins, and slight seduction is all a part of Viard's vision to shift away from the fitted tailoring tweed sets made famous by the fashion house.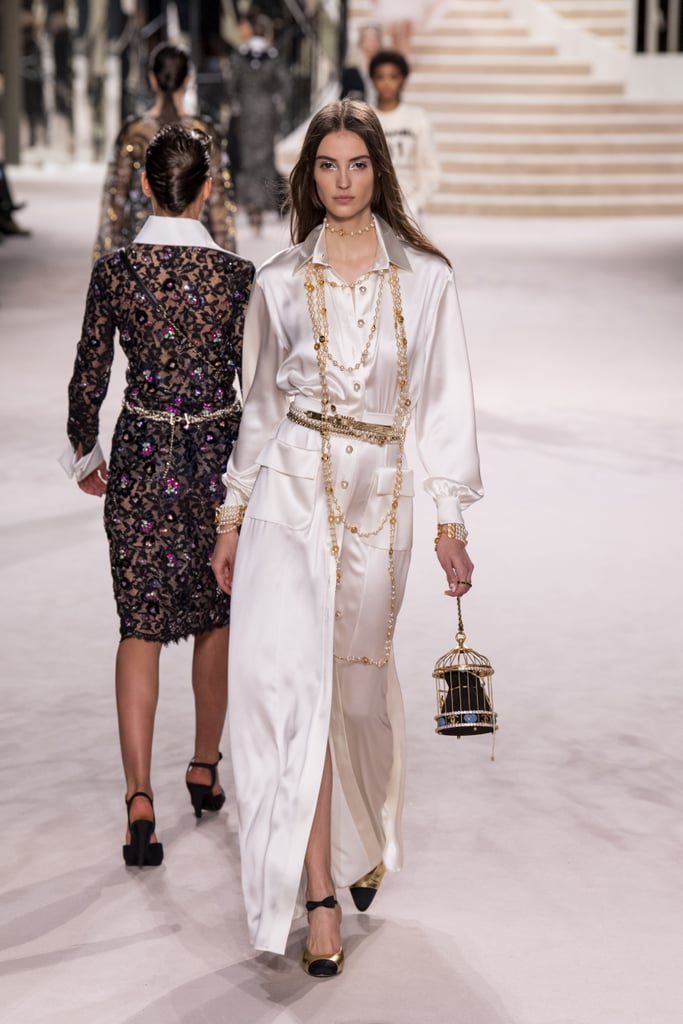 Her image of Chanel is bra-less, ultra-luxe, and a little bit vintage. Many of the models walked the runway in almost-fully opened jackets with matching skirts, cropped blazers and pants with dramatic chain belts and matching jewelry, and lingerie-like dresses. The immaculately-made items are the perfect welding of the old version of Chanel and the direction fashion is heading in.
(Photos sourced from PopSugar.com)