Fashion Nova is getting sued for stealing designs, again
Fashion Nova, a fast-fashion online boutique known for ripping off iconic celebrity looks and remarketing them at virtually nothing, is in the limelight once again for drawing a little bit too much inspiration for the most famous dress of all time. It's one thing when the designers at Fashion Nova make a copycat athleisure look that looks pretty darn similar to what Kylie Jenner was just wearing, or when they totally copy Bella Hadid's street style, but when they mess with the dress that sparked Google Images, there are sure to be some serious consequences.
The dress in question is none other than the super-lowcut safari-themed Valentino gown Jennifer Lopez wore on the Grammy's red carpet in 2000. The dress and print were so popular and so loved that it made a comeback this fall in Valentino's Spring 2020 show in Milan (with J.Lo modeling of course).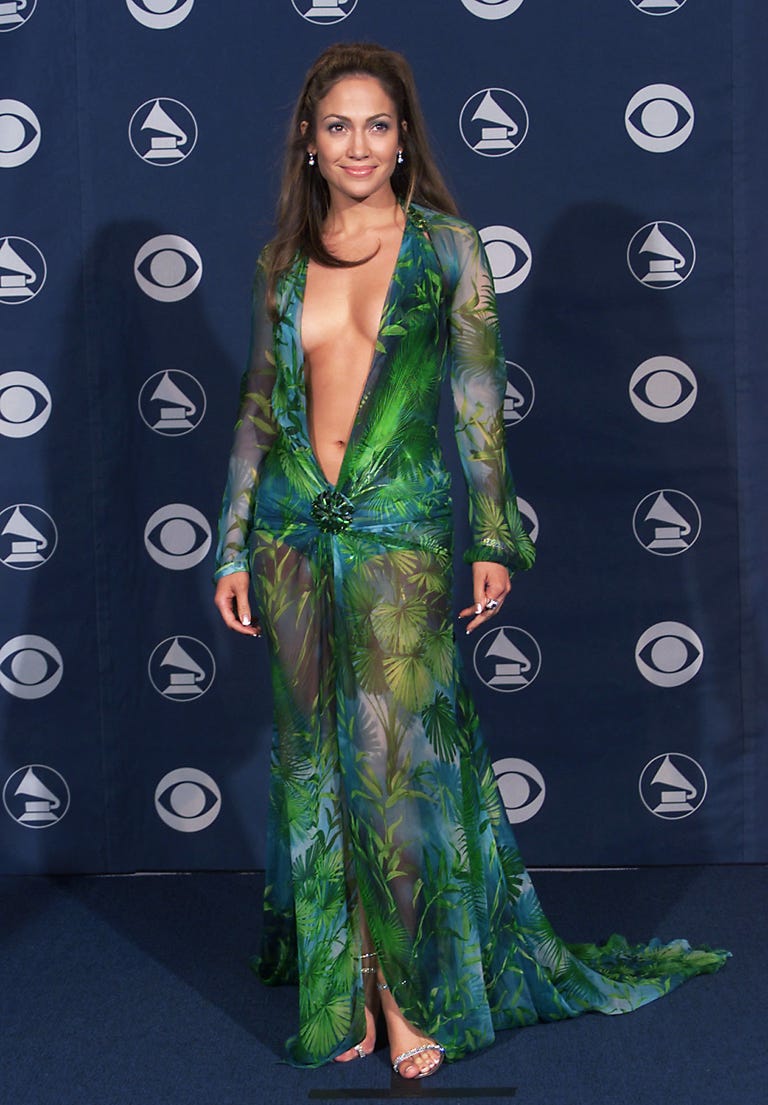 The ripoff dress features a shockingly similar pattern, same plunging neckline, belt detailing, and underwear-like undergarments shown trough a hip-high front slit, all of which are also present on the Valentino original. The Fashion Nova version of the dress is less than $75. Valentino is suing the fast-fashion retailer for an unknown amount of money over the creation of an overtly similar dress.
You don't mess with the big guns, Nova. It likely won't be the last time they recreate a red carpet moment within days of the event, but at least this time their slap on the wrist may come with a hefty ticket as well.