Kesha Rose Beauty collection
For an artist that essentially created the idea of party-makeup, it's no wonder Kesha's love of color and fun has manifested into a new line of work. What once drove her music and lyrics, fashion choices and even music videos is now the driving force behind a new business venture: Kesha Rose Beauty, a makeup line.
Featuring eyeliners, eyeshadows, and lip products, Kesha Rose Beauty is the first makeup launch by the artist. The products are lively and colorful, and not just because the star finds them aesthetically beautiful, but because it is what makes her feel most beautiful on the inside.
In an interview with Elle , she explains that the concept of color is something very special to her, and something that she relies on heavily when analyzing anything from her mood to her fashion choices. "I like to decorate the outside according to how I feel on the inside," she says. "I feel like my most genuine self," she continues after explaining her love for matching her makeup to her personality, and of course adding glitter to the fun colors.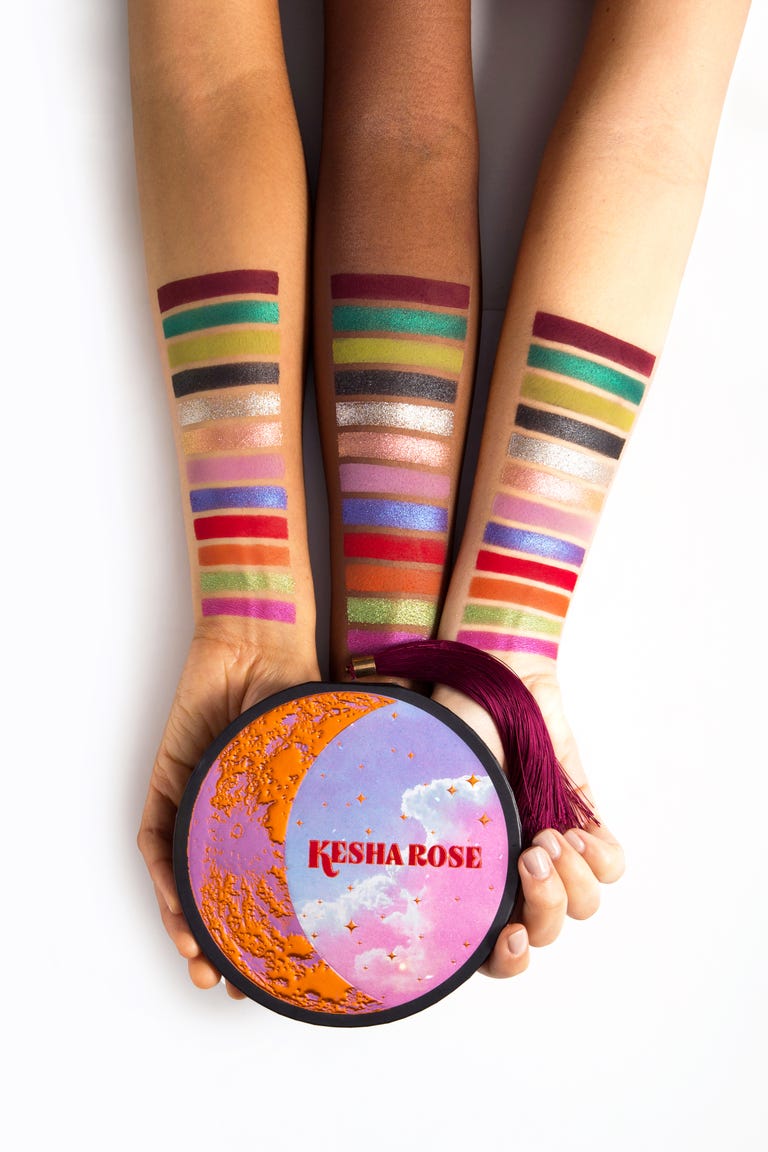 The products are great at doing just that—letting the user use makeup to explain inner workings. The eyeshadow palette features 12 highly-pigmented colors to create perfectly manicured looks for parties or for the office. The products are set to launch in mid-December, so you can get them just in time to achieve the perfect NYE look.