Kaia Gerber rocks expensive
Though she may have skipped out on the red carpet, 18-year-old Kaia Gerber's outfit for the British Fashion Awards was the perfect combination of all of the trends we've seen this year, from the red carpet to the runway to the sidewalks.
While most of her colleagues adorned ballgowns—and a few opted for puffer ensembles—Gerber nixed the classic dress option for the show and opted for something a bit edgier. The supermodel glowed in a slightly sheer lace white skirt, with an asymmetrical and flowing waterfall hemline.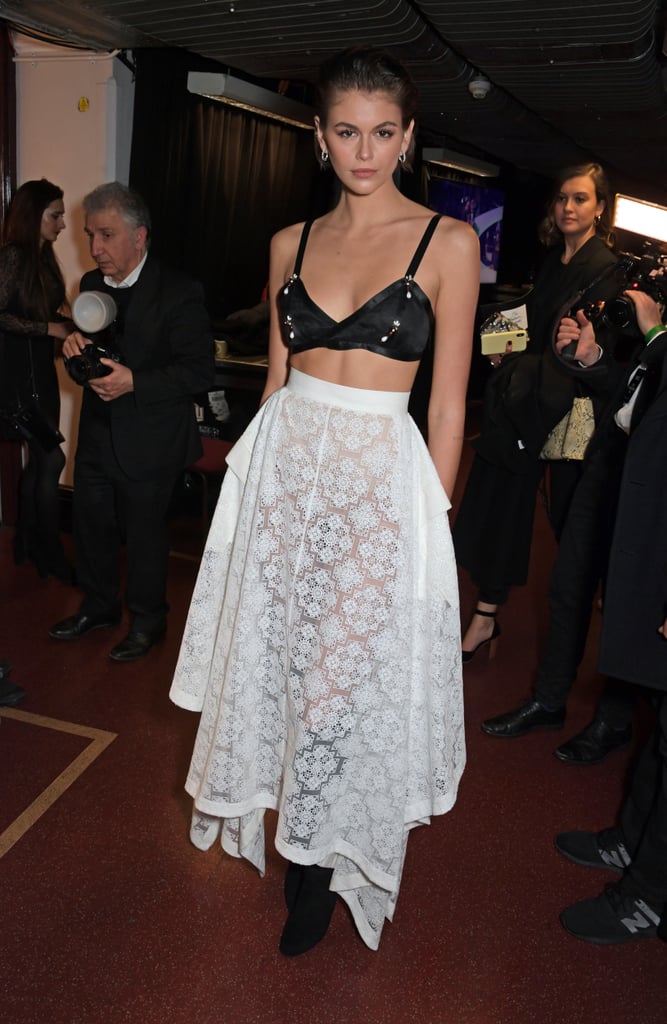 While a blouse, blazer, or bodysuit would have all looked perfect with the stunning skirt, Gerber opted for something a bit more daring, taking a queue from Emily Ratajowski, Kendall Jenner, and Selena Gomez. The model, who recently started dating Ariana Grande's ex-fiance Pete Davidson styled the girly skirt with an ultra-edgy black patent leather bustier bra featuring real black pearls that costs $1,250.
The bra featured some pearl detailing to give a sort of feminine twist and pull in some white to compliment the skirt. This trend was spotted daily during NYFW and has been loved by celebs and fashion-girls all year. Gerber pulls it off effortlessly. With her short hair slicked back and tucked behind her ears, minimal jewelry, and black knee-high boots, the young star looked far too cool to just be 18. The outfit received attention from all of the guests when she presented an award with rapper and singer, Miguel.